back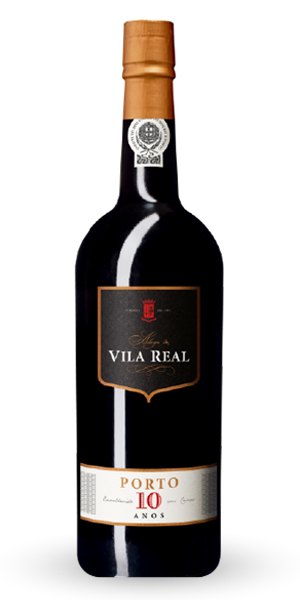 ADEGA VILA REAL - 10 YEARS OLD
TAWNY PORT
TYPE
10 Years Old Tawny P ort
APPELLTION
Port Wine region
GRAPES
Blend of traditional Douro terroir grapes for the production of Port Wine.
WINEMAKERS
Rui Madeira, Luís Cortinhas
TASTE
With its origin in old vintages of exceptional wines, in maturing process in the cellar since its establishment, in oak casks at our cellars. Blondy âmbar coloured, it's a Port wine of excellent quality, glamorous, live and intense. The maturing process in wood has given this wine a fine fragrance, and of great complexity, with shades of
dried fruits, toffee and spices.
PAIRING TIPS
Delicious as an appetizer when served a bit fresh. Excellent as a desert wine, especially with white chocolate or dried fruit cakes or crystal lized fruit cakes.
ORIGIN
Selection of grapes from different altitudes creating therefore the conditions for a bigger balanced taste, accordingly with the secular tradition of the best Port wines.
VINIFICATION
Hand picked grapes. Classic Port Wine vinification, with the interruption of the fermentation process that consists in the introduction of natural grape spirit alcohol.
MATURATION
12 years in oak casks.