back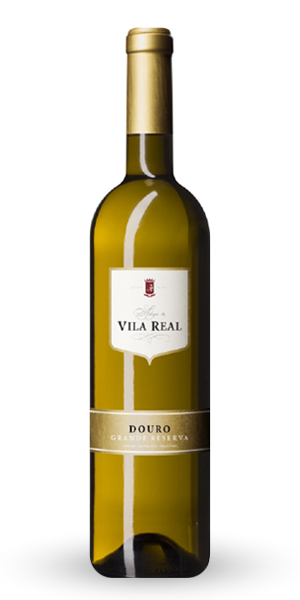 ADEGA VILA REAL - GRANDE RESERVA
WHITE WINE
TYPE - APPELLATION
White Wine – Douro DOC
GRAPES
Viosinho, Fernão Pires, Mal vasia Fina.
WINEMAKERS
Rui Madeira, Luís Cortinhas
PAIRING TIPS
Excellent for sheep cheese, strong avour roasts, game meat "Alheira" (a typical portuguese sausage). Best served at 8-10ºC.
ORIGIN
Selection of the best grapes of old and high altitude vineyards, carefully followed up by our winemaking team throughout the growing season.
VINIFICATION
Hand picked grapes. Reception of the grapes, full destemming and immediate crushing. Fermentation with controlled temperature of about 16º, with very smooth crushing process and pressing over an inert atmosphere. Partial prolonged fermentation in oak, stirring the ne lees – "batonnage" – until April.
AGEING
Fermentation and prolonged maturation in french oak with "batonnage" until being bottled in June, followed by a period of 3 months in bottle.